We Sweat the DETAILS
Energy projects often prioritize low-hanging fruit, referring to simple energy conservation measures that offer easy installation, significant savings, and increased profits for the energy service company. However, this approach frequently leaves building owners grappling with discomfort, rising complaints from occupants, increased maintenance costs, unmet energy reduction expectations, and limited potential for future conservation endeavors. It is because these projects exhaust all the readily achievable energy savings from the buildings.
At CCG Automation, we don't overlook the finer points. We invest ample time in developing comprehensive projects that go beyond the low-hanging fruit, focusing instead on energy reduction, occupant comfort, and overall cost-effectiveness. Achieving this level of detail necessitates dedicated employees, significant time commitment, and an unwavering passion for excellence. Now, don't get us wrong – some customers may prefer projects that concentrate solely on the low-hanging fruit, and indeed, such endeavors can yield success. Nonetheless, our primary goal is to maximize the untapped energy potential in our customers' buildings. Assessing an energy service company's alignment with the right objectives can be best determined through an examination of their track record. And we, without hesitation, are proud to showcase our performance record.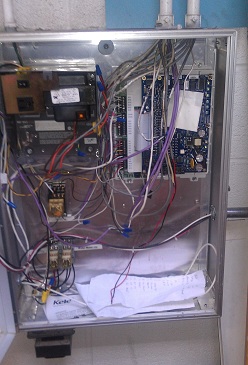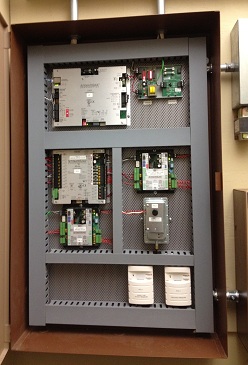 Them Us

Company News
CCG Helps EHOVE Career Center During Pandemic
EHOVE Career Center has a new tool called needlepoint bi- polar ionization as part of its safety & wellness efforts during the pandemic that will also be a long-term asset. The ionization system is very effective in killing COVID-19, as well as other viruses, bacteria and molds, including influenza.
Akron Children's Hospital Considine Building Win Energy Award
The American Society for Health Care Engineers announced that Akron Childrens Hospital has won an Energy to Care Gold Standard Award.
Energy Project of the Year at Strasburg-Franklin Local Schools
CCG was recognized by Association of Energy Engineers.
Leetonia Exempted Village School See Big Reduction in Energy
Check out the message we just received from Leetonia Exempted Village Schools!
CCG Automation Completes Campus Wide Metering Project at Akron Childrens Hospital
CCG Automation recently completed a campus-wide metering project at Akron Children's Hospital to help track energy usage throughout the campus.
CCG Automation Completes Lighting Upgrades at James A. Garfield Local Schools
CCG Automation recently completed lighting upgrades at the High School/Middle School in the James A. Garfield Local School District, located in Garrettsville, OH.