Join the CCG Automation Team
Are you looking for a change? Have you been looking for a company that you can be proud to work for, one that makes a difference for its employees, its customers, and the environment we live in? If so, look no further?
CCG is changing an industry from a low-quality, low first-cost industry to a high-quality, value-based industry is not an easy goal. It requires a special kind of team that is open to continually challenging themselves. At CCG we are proud of our team and our many accomplishments – from our results-focused projects to our international awards. It hasn't been easy – and not everyone is suited to be part of a team with such a lofty goal.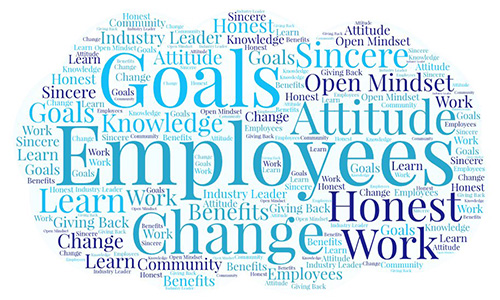 Let's begin the process to see how we can help each other reach our goals.
To apply for any of the listed positions, send resume, with salary requirements, to Human Resources at CCG Automation via e-mail at resumes@ccgautomation.com or click here to use our online form.
Employee Benefits
CCG offers employees a comprehensive and competitive benefits program that includes:
Medical Insurance
Dental Insurance
Vision Insurance
Tax-Free HSA Accounts
Life and AD&D Insurance
Disability Insurance
Critical Illness Insurance
Paid Time-Off Benefits
Retirement Benefits – 401K and Profit Sharing
Bonus Program
Tuition Assistance
Referral Bonus
Additional Perks: Banking Perks, Travel Assistance, Discount on Cellular Services and more.
CCG is proud to be:
A Drug-free Workplace
An Equal Opportunity Employer
Current Job Postings

Company News
Mechanical Upgrades at St. John Bosco Church
CCG Automation Completes Campus Wide Metering Project at Akron Childrens Hospital
CCG Automation Completes Lighting Upgrades at James A. Garfield Local Schools
Olmsted Falls Middle School Completes Control Upgrades
TimkenSteel Completes More Upgrades with CCG
CCG Automation Guides Strasburg-Franklin Local Schools to a 1st Place Finish in the EPA National Building Competition
Company Blog
It is no Secret
It is no Secret - When you have an educated team that works together collaboratively - anything is possible.
Better than the Factory
There is a reason clothes come in different sizes, why your car seat is adjustable, and that there are over 80,000 different ways to enjoy a Starbucks beverage. It is because one size does not fit all. That includes controls installed on equipment at the factory.
A School is not Just a School
A school is not just a school, it is the place we trust to educate our children in an environment that allows them to focus and thrive.