New Construction
When building or adding on, how do you select your control provider? Lowest bid?
How do you determine which automation systems manufacturer to consider? Big names? Local representation?
When it comes to selecting a brand and service provider, it's in your best interest to think outside of the proverbial low-bid box. Take the time to include a performance-based specification in your bid process. It will pay dividends for years to come. Click here to view a sample that has been developed for schools. If your architect or engineer does not encourage this process, they may be short-sighted.
Consider this common scenario:
The average cost for properly designed and installed controls is $2 to $2.50 per square foot for a new building. If the spec is written "creatively" to focus on getting the best price, you can probably have poorly designed and installed controls for $1 per square foot. If a low bid is all you're considering, you'll invest in the cheaper system and, in turn, receive a lower-quality product. It will look shiny and new, but will quickly drain money from your budget for operation.
Many CCG Automation customers turn to us after they've already invested in a sub-par system...and they paid the price.
Those that spend the extra $1 per square foot at the onset will recoup that investment in energy savings in the first year. In addition to energy savings, that investment improves comfort levels, causes less wear on their mechanical systems and enhances their learning and work environments.
Do your homework. Check your bidders' performance on comfort, efficiency and ease of use. CCG Automation also offers innovative ways to cover initial costs and help you avoid the low-bid process.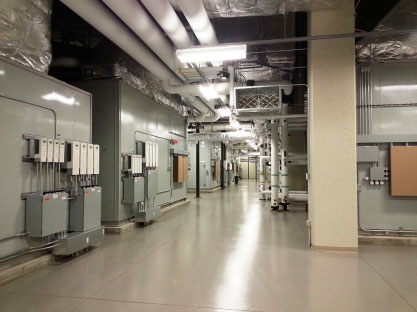 Company News
Energy Project of the Year
CCG was recognized by Association of Energy Engineers
Leetonia Exempted Village School See Big Reduction in Energy
Check out the message we just received from Leetonia Exempted Village Schools!
Mechanical Upgrades at St. John Bosco Church
CCG Automation Completes Campus Wide Metering Project at Akron Childrens Hospital
CCG Automation Completes Lighting Upgrades at James A. Garfield Local Schools
Olmsted Falls Middle School Completes Control Upgrades
Company Blog
Continuous Validation
Increased performance and reduced utility consumption leads to success for Akron Children's Hospital.
Never Enough Money
You get what you pay for. Often, you will find that an initial low cost is the most expensive way to go.
Before/After
Imagine how much more productive and healthy occupants are when they are in a comfortable work space.