Energy Star Program
CCG Automation is an ENERGY STAR Partner who's goal is to provide solutions that focus on conserving energy and lowering utility cost while ensuring comfortable, quality indoor environments for building occupants. As an authorized Automated Logic dealer CCG Automation installs the Automated Logic's web based WebCTRL Building Automation System. By implementing unique sequencing and energy reporting CCG has proven to reduce utility cost and converse energy.
Portfolio Manager is an energy management tool that allows you to track and assess energy and water consumption across your entire portfolio of buildings. Portfolio Manager can help you see how your building is performing, track energy consumption to verify efficiency improvements, and receive EPA recognition for superior energy performance. CCG uses this third party tool to verify energy usage before and after a project.
Much like Portfolio Manager CCG breaks down your energy consumption into btu/sq foot/year. This helps show your actual energy consumption rather than just cost, which can vary from supplier to supplier. We assist customers in helpin cusomters get their buildings eligible for ENERGY STAR Certification. If you are interested in having your building's energy performance evaluated please contact us at 330-659-5082.
ENERGY STAR was introduced by EPA in 1992 as a voluntary, market-based partnership to reduce greenhouse gas emissions through energy efficiency. Today, the ENERGY STAR label can be found on more than 60 different kinds of products as well as new homes and buildings. Products that have earned the ENERGY STAR designation prevent greenhouse gas emissions by meeting strict energy-efficiency specifications set by the government. In 2009 alone, Americans, with the help of ENERGY STAR, prevented 45 million metric tons of greenhouse gas emissions equivalent to the annual emissions from 30 million vehicles and saved nearly $17 billion on their utility bills.
Check out EPA's ENERGY STAR website, or visit EPA's Portfolio Manager for more information.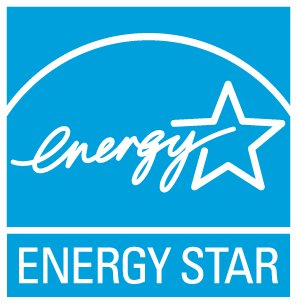 Company News
CCG Helps EHOVE Career Center During Pandemic
EHOVE Career Center has a new tool called needlepoint bi- polar ionization as part of its safety & wellness efforts during the pandemic that will also be a long-term asset. The ionization system is very effective in killing COVID-19, as well as other viruses, bacteria and molds, including influenza.
Akron Children's Hospital Considine Building Win Energy Award
The American Society for Health Care Engineers announced that Akron Childrens Hospital has won an Energy to Care Gold Standard Award.
Energy Project of the Year at Strasburg-Franklin Local Schools
CCG was recognized by Association of Energy Engineers.
Leetonia Exempted Village School See Big Reduction in Energy
Check out the message we just received from Leetonia Exempted Village Schools!
CCG Automation Completes Campus Wide Metering Project at Akron Childrens Hospital
CCG Automation recently completed a campus-wide metering project at Akron Children's Hospital to help track energy usage throughout the campus.
CCG Automation Completes Lighting Upgrades at James A. Garfield Local Schools
CCG Automation recently completed lighting upgrades at the High School/Middle School in the James A. Garfield Local School District, located in Garrettsville, OH.
Company Blog
Continuous Validation
Increased performance and reduced utility consumption leads to success for Akron Children's Hospital.
Never Enough Money
You get what you pay for. Often, you will find that an initial low cost is the most expensive way to go.
Before/After
Imagine how much more productive and healthy occupants are when they are in a comfortable work space.