Retrofit
Too often, clients come to us because they are constantly repairing their control systems, or their systems are completely overridden because they are too difficult to operate. We tell them it's time to consider some improvements.
In today's economy, saving money is vital to a healthy organization. Most don't realize that they can find savings in their own buildings. A properly designed, installed and maintained automation system can save your organization time and money even if you have to invest in a brand new system after the fact.
At CCG Automation, we can do more than just a one-for-one control replacement. With a database of systems and their corresponding utility ratings, we can recommend improvements for your mechanical and electrical systems, not just your control system, that will reduce energy consumption and improve comfort.
Why pay more for utilities when an automation system can help you save?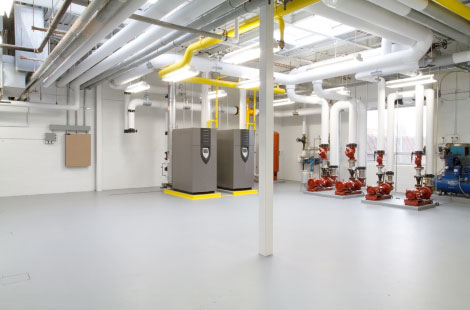 Company News
Energy Project of the Year
CCG was recognized by Association of Energy Engineers
Leetonia Exempted Village School See Big Reduction in Energy
Check out the message we just received from Leetonia Exempted Village Schools!
Mechanical Upgrades at St. John Bosco Church
CCG Automation Completes Campus Wide Metering Project at Akron Childrens Hospital
CCG Automation Completes Lighting Upgrades at James A. Garfield Local Schools
Olmsted Falls Middle School Completes Control Upgrades
Company Blog
Continuous Validation
Increased performance and reduced utility consumption leads to success for Akron Children's Hospital.
Never Enough Money
You get what you pay for. Often, you will find that an initial low cost is the most expensive way to go.
Before/After
Imagine how much more productive and healthy occupants are when they are in a comfortable work space.