What is Energy Performance Contracting?
Energy Performance Contracting is a partnership between you, a building owner, and CCG Automation. CCG audits your buildings and develops a comprehensive list of energy conservation measures (ECMs) that will reduce energy and water consumption, reduce operating and maintenance costs, improve the comfort of the building and reduce greenhouse gas emissions. You choose the ECMs that fit your needs and CCG bundles them into an attractive financial package. There is no upfront cost as the future savings generated from the ECMs offset the cost of the upgrades.

CCG provides a turnkey project. We audit the building, design the energy conservation measures, implement the measures, monitor and verify the savings, provide the necessary training and offer future service on the systems.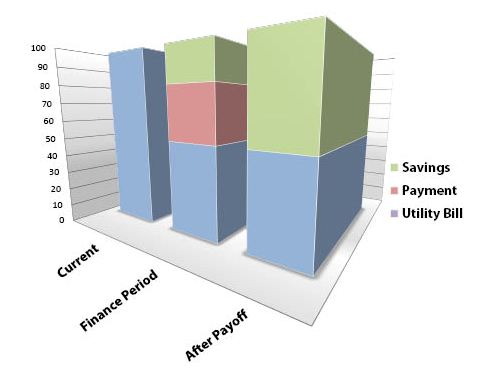 Company News
CCG Helps EHOVE Career Center During Pandemic
EHOVE Career Center has a new tool called needlepoint bi- polar ionization as part of its safety & wellness efforts during the pandemic that will also be a long-term asset. The ionization system is very effective in killing COVID-19, as well as other viruses, bacteria and molds, including influenza.
Akron Children's Hospital Considine Building Win Energy Award
The American Society for Health Care Engineers announced that Akron Childrens Hospital has won an Energy to Care Gold Standard Award.
Energy Project of the Year at Strasburg-Franklin Local Schools
CCG was recognized by Association of Energy Engineers.
Leetonia Exempted Village School See Big Reduction in Energy
Check out the message we just received from Leetonia Exempted Village Schools!
CCG Automation Completes Campus Wide Metering Project at Akron Childrens Hospital
CCG Automation recently completed a campus-wide metering project at Akron Children's Hospital to help track energy usage throughout the campus.
CCG Automation Completes Lighting Upgrades at James A. Garfield Local Schools
CCG Automation recently completed lighting upgrades at the High School/Middle School in the James A. Garfield Local School District, located in Garrettsville, OH.
Company Blog
Continuous Validation
Increased performance and reduced utility consumption leads to success for Akron Children's Hospital.
Never Enough Money
You get what you pay for. Often, you will find that an initial low cost is the most expensive way to go.
Before/After
Imagine how much more productive and healthy occupants are when they are in a comfortable work space.